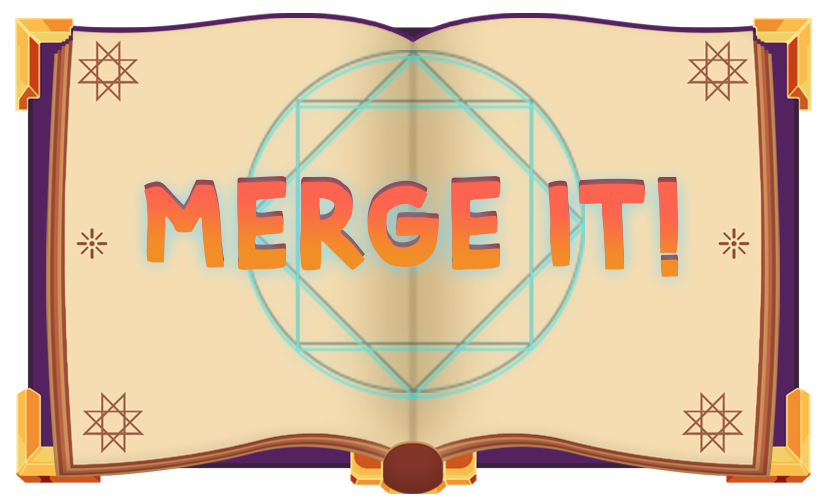 Merge It!
A downloadable Merge It! for Windows
¿Otra vez te has quedado dormido limpiando estanterías, Alch?
Toma el rol de Alch, un aprendiz de alquimista que se embarca en una misión para crear un misterioso objeto que le pide su maestro. ¡Adéntrate en el mundo de Merge It y explora todos los rincones para conseguir tu objetivo!
¡Mezcla y vuelve a mezclar!
Consigue objetos y mézclalos: Gracias a tu entrenamiento cómo alquimista, tienes la capacidad de crear algo nuevo fusionando dos objetos, ¡sé creativo!
Explora y descubre: En la villa siempre hay alguien que necesita algo, siendo muy agradecidos con quiénes ofrecen su ayuda, ¡habla con todos!
Deduce lo que necesitas con tu diario: Alch siempre apunta todo lo que descubre en su diario, ¡revísalo de vez en cuando!

Instrucciones de descarga
Descargar el archivo .rar
Descomprimir en una carpeta
¡Disfrutar!
Autores
Marc Martínez - Arte
Pablo Morer - Arte
Darian Badia - Programación
Pau Ruano - Programación
Isaac Tomás - Programación
Carlos Carbó - Diseño
Alex Pascua - Diseño
Marc Torres - Diseño
Video Gameplay
DISCLAIMER: Debido a un problema con los inputs de Unity, se ha añadido una versión 2 del juego, ya que es posible que en algunos ordenadores no se detecten correctamente algunos inputs al usar la versión 1.

Download
Click download now to get access to the following files:
Comments
Log in with itch.io to leave a comment.
No puedo abrir el inventario ni usar objetos, asi que no me deja avanzar en el juego
Buenas! Hemos subido una build _V2 con la que en principio ese problema debería estar resuelto.